In this post, we're diving into the world of nail care with a focus on Trind's collection of nail products. These are the tools and treatments that can help you achieve healthier, more beautiful nails. I'll be sharing my experiences and insights about each of these products, so prepare to embark on a journey to discover your best nails yet.
Initial Impressions
Trind's nail products come in professional-looking packaging, setting the stage for a high-quality experience. Each product is presented within a box, accompanied by an informative folder.
Naked Nails: The Starting Point
Before we delve into the products, let's take a look at my nails in their natural state. After an afternoon of swatching, my nails are a bit worse for wear. They're dry, and some areas of the white part of my nails are partially see-through. This happens when you don't give your nails the TLC they deserve. But worry not; Trind's products might just be the solution we need.
Trind Nail Brightener
The first product we're exploring is the Nail Brightener. It's designed to give your nails a subtle, brightening effect. Here's what happened when I applied it:
After applying one coat of the Nail Brightener, my nails exhibited an unnatural, purple-ish glow. While this might not be to my personal taste, it could be an excellent choice if you're aiming for a French manicure look without much effort. The brightener did enhance the whiteness of my nails, which is a plus if that's the effect you desire.
Trind Ridge Filler
Next up, we have the Ridge Filler. This product serves as a basecoat, creating a smooth and even nail surface. It's particularly useful for nail polishes with finishes that tend to emphasize ridges or imperfections. Let's see how it performed:
The Ridge Filler lived up to its promises, providing a noticeably thicker application than standard basecoats. It left my nails with a smooth and glossy finish. I can already foresee using this as a staple when applying metallic polishes.
Trind Nail Balsam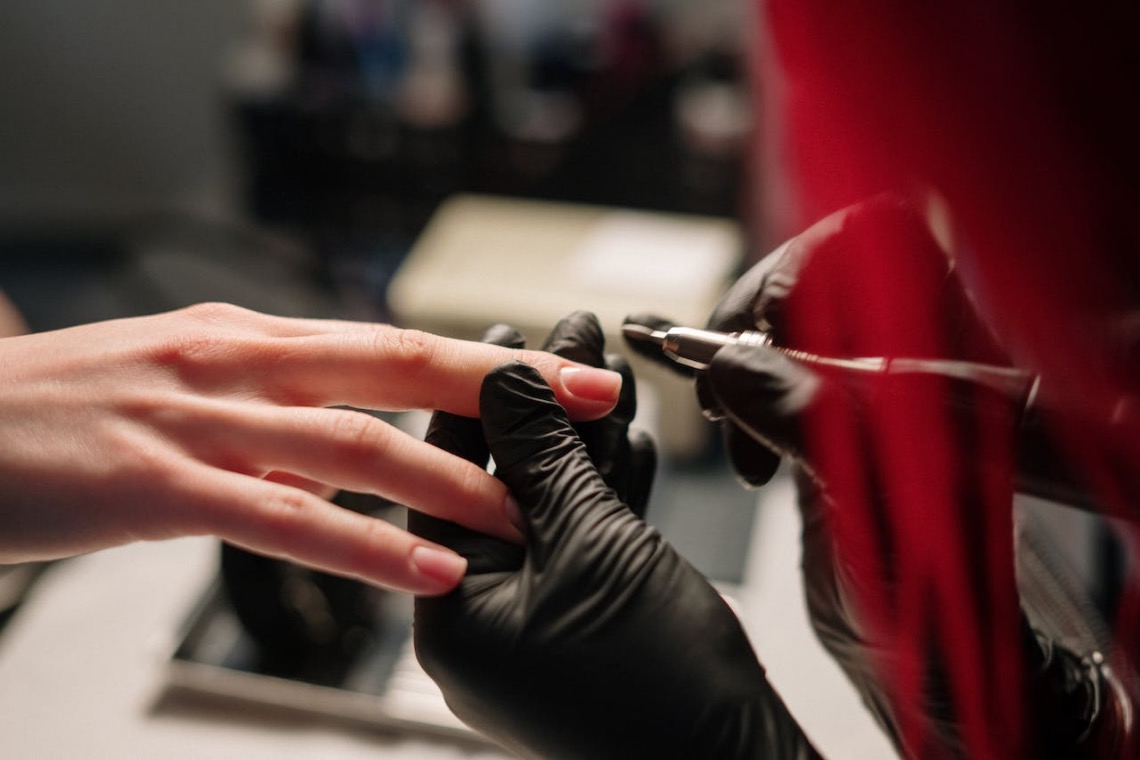 Moving on to one of my favorite products, the Nail Balsam. This item had already found a spot in my list of favorite nail care products, and today, we're giving it a bit more spotlight:
The Nail Balsam proved to be a savior for my dry and chipping nails. Upon application, my nails absorbed the balsam, leaving them instantly moisturized and improved in appearance. It's a soothing and nurturing product that you'll love. The best part is that a single bottle lasts a long time, and you can seamlessly continue with your manicure without the need for cleaning.
Update: A few days later, my nails still showed a significant improvement in the whiteness of the nail area. The Nail Balsam had clearly worked its magic.
Trind Nail Repair
Let's explore the Nail Repair, a product with a warning on the label. This product can be powerful, but it's crucial to follow the instructions:
After applying the Nail Repair, my nails exhibited a shiny finish. While the warning label can be intimidating, I've personally not experienced any adverse reactions to this product. However, it's important to follow the instructions closely when using any nail hardening product.
Trind Top Coat Matt
Last but not least, I was eager to try out the Trind Top Coat Matt. As a fan of matte finishes, I was curious about this matte top coat:
I tested it both on top of the Nail Repair and regular nail polish. The result was a satin finish, and while it didn't dry as fast as some other matte top coats, it did provide a unique look that I can see myself reaching for when I want a less intense matte finish.
Overall Verdict
In summary, Trind's products offer a wide range of solutions for various nail concerns. While the Nail Brightener and Top Coat Matt might not suit everyone's preferences, the Ridge Filler, Nail Balsam, and Nail Repair have proven to be effective in enhancing the health and appearance of nails. These products come with a bonus—the convenience of a smaller brush, making application more precise and efficient.
Whether you're dealing with ridges, dryness, or general nail care, Trind has products to help you along the journey to stunning, healthy nails.